The Gathering for Change Agents
Year Five:
Co-Creating the Global Collective

Welcome!
On this page you will find the full collection of audio and resource archives from Year Five of our monthly Gathering calls. By addressing the requirements for change agents to co-create the global collective, this year's program will help you address some of the more advanced challenges that stop you from manifesting your mission. (To browse the program archives for other years, see Year 1 Program Archive "Mastering the Inner Game" and Year 2 Program Archive "Align Your Outer Game with the Inner," and Year 3 and 4 Program Archive "Integrating the Inner and Outer Collectives: The Dance of ME and WE")
You are welcome to browse these standalone teleseminars by leading changemakers and deep, open-hearted sharing with like-minded community. A great planetary shift is happening, with challenges that are more than we can resolve with individual will alone. It's time for us to loosen the walls of our separate egos and join the larger flow of the universe of becoming.
Catchup up with any part of the program you missed, review a topic that particularly speaks to you, learn more about the guest experts and explore resources to take the topics deeper. To receive notices of future calls so that you can attend live, go to http://truepurpose.net/gathering
To a better world that works for everyone,
Your hosts Audrey Seymour, Beth Scanzani, David Evans, Carri Munn, and Danny Swanson
---
Study materials:
Download your copy of Tim Kelley's article that was the foundation for the Gathering's first year here: Internal Requirements for Change Agents
Download your copy of Tim Kelley's additional article Types of Change Agents
Download your copy of Audrey Seymour's article that is the foundation for the Gathering's second year here: 12 Requirements for Embodied Action
You'll get the most out of the Gathering and be able to participate fully in the discussions if you schedule time to read these brief articles before joining one of our calls.
---
Browse the archives:
---
Next month: Join us on January 3 when Adam Gordon will lead an exploration of Humor and Human Connection.
---
12/6/17: Co-creating the theme, topics and support structures for the Gathering 2018
Download call audio
Our Gathering call this month was incredibly engaged and enriching! Our intention was to generate ideas and suggestions to co-create the theme, topics and support structures for our evolving Gathering for Change Agents community in 2018. Wow! Between the survey we sent out and the lively discussion on the call, we have some fabulous ideas to work with and build upon.
Here are some of the questions we explored together:
Which potential themes for 2018 are most compelling as a rudder to guide our path forward?
How can we deepen our sense of connection and support as purposeful agents of change?
What aspects of our calls and support structures are most useful?
What types of enhancements would make our calls and community even better?
Your voices matter…and there's still time to add your thoughts, suggestions and perspectives to help us continue to support members of our community to make the work a better place that works for everyone.
You can post your ideas and suggestions for themes, topics and support structures on our Gathering Facebook page.
---
11/1/17: Sacred Stewardship with Jamaica Stevens
Download call audio
On this call Jamaica offered her thoughts on the steps beyond the hero's journey to the next chapter. This new mythos transcends and includes. The hero's journey becomes a journey of stewardship. In the homecoming, we integrate wisdom, heal our core wounds, and step into a maturity focus on regeneration. In offering ourselves in service to stewarding the commons, we live our purpose as an expression of agape love.
Jamaica Stevens is the author and curator of the the multi-media project "ReInhabiting the Village: CoCreating our Future." As an Organizational Design Consultant and Steward with VillageLab, Jamaica works with regenerative frameworks and whole systems principles to empower people, projects and organizations to THRIVE! She is also an experienced event producer, workshop leader, group facilitator, and community organizer. Jamaica is currently the Educational Program Manager for the Lucid University. Passionate about earth stewardship, collective evolution, village ethos and collaborative culture, Jamaica is in service to supporting the conditions for planetary flourishing and a regenerative renaissance.
What we received:
An introduction to the regenerative perspective and a vision of realignment with a living earth.
A vision and vocabulary for resurrecting the commons through village building as nodal networks
An invitation to nurture both what we do and how we do it as a path of compassion and stewardship
Jamaica offered many resources to those who want to explore deeper:
---
10/4/17: Activating the Social Mycelium with Terry Patten
Download call audio
Terry Patten is a key voice in integral evolutionary spirituality, culture, leadership, and activism. He co-developed Integral Life Practice with Ken Wilber and a core team at Integral Institute and was the senior writer and co-author of the book Integral Life Practice: A 21st-Century Blueprint for Physical Health, Emotional Balance, Mental Clarity, and Spiritual Awakening.
He hosts the acclaimed online teleseminar series Beyond Awakening where he has engaged leading-edge conversations with many of the world's most renowned thinkers and teachers. He speaks, consults, and coaches on four continents and via the web.
On this call, Terry led us into the exploration of a "deeper wholeness beyond our consensual trance." There is much that is already healthy in human beings. There is much that is already right with our social connections. And, we must allow ourselves to bring into focus our actual situation. We are co-creating the future we do not know. No one is certain about anything!
Our many cultural crises seem to require impossible, unprecedented levels of creative ingenuity. But we are not meant to face and address these problems alone. We are asked to arrive together in a level of deep contact that activates the great, mysterious wholeness that animates and surrounds us all.
We learned:
An understanding of how, like the mycelium, we are creative participants in a larger natural process, richly capable of self-transformation and healing
We can reliably tap into our innate goodness, even in times of suppressive cultural environments
There is a link between individual ingenuity, our collective human ingenuity, and the evolutionary process itself
Resources Terry shared with us:
Visit Terry's website and sign up Terry's newsletter. You will also receive a free teaching and mediation!
http://www.terrypatten.com/
Check out Terry's free teleseminar series call Beyond Awakening where Terry engages in dialogue with many thought leaders, including Byron Katie, Ken Wilber, Thomas Hubl, Marianne Williamson, and many more.
http://www.beyondawakeningseries.com/
Terry told us about his new book coming out in January, 2018 - A New Republic of the Heart: Awakening into Evolutionary Activism--A Guide to Inner Work for Holistic Change (Sacred Activism). It's available for pre-order now!
https://www.amazon.com/New-Republic-Heart-Evolutionary-Activism/dp/1623170478
---
9/6/17: The New Leadership of Catalyzing Creative Emergence with Elizabeth Debold & Thomas Steininger
Download call audio
Thomas Steininger, Ph.D., studied philosophy at the University of Vienna, specializing in consciousness and social evolution using the work of Martin Heidigger and Ken Wilber. He worked for the Austrian Radio (OE1) and as a freelance journalist. Founder of the German magazine, evolve, he served as its editor-in-chief and now serves as publisher. He also hosts the weekly web-broadcast, Radio evolve. As the CEO of emerge bewusstseinskultur e.V., a charitable educational association located in Frankfurt, Germany, Thomas has pioneered the development of Emerge Dialogue Process, a new consciousness-aware collective process for creative engagement.
Thomas taught at the Master's program for Conscious Evolution at The Graduate Institute in collaboration with Don Beck, Susanne Cook-Greuter, Allan Combs, and more. Thomas lectures internationally and gives seminars on evolutionary spirituality and dialogue, such as at the Academy Heiligenfeld and Benediktushof Holzkirchen. He has co-organized the annual Spiritual Fall Academy-Frankfurt (Herbstakademie) for the past decade, and co-led the integral-evolutionary Studium Generale, "Menschen in Spirit," with Annette Kaiser and Sonja Student. Thomas has led different efforts to address the legacy of German history from the 20th century, most recently the conference, "Reconciliation with Germany," with Prof. Dr. Barbara von Meibom and Heiner Max Alberti.
Elizabeth Debold, Ed.D., is best described as a gender futurist, and is a leading authority on gender development. For the past four decades, she has worked on the front lines of gender and cultural evolution as an activist, researcher, journalist, spiritual explorer, and transformative educator. Her lifelong pursuit of freedom, creativity, and equality between the sexes in an intersectional context has taken her from door-to-door activism for the U.S. Equal Rights Amendment to groundbreaking research on gender development at Harvard University to exploring the frontiers of gender, culture, and the future for evolve magazine to founding One World in Dialogueas an experimental space for domination-free communication and co-creative emergence.
As a founding member of the Harvard Project on Women's Psychology and Girls' Development, directed by Dr. Carol Gilligan, she made critical theoretical contributions to understanding the cultural roots of gender difference. Widely acknowledged for the power of these insights into women's and men's development, they provide the foundation for the innovative programs that she has developed. She also has served as Academic Director of the Master of Arts program in Conscious Evolution at The Graduate Institute. She taught at Harvard University and the New School for Social Research. Committed to the creative potential of teaching with others (such as Diane Musho Hamilton, Mary Adams, Carter Phipps, Thomas Steininger, and Annette Kaiser), she has offered programs on the Evolutionary Worldview, Meditation, Evolutionary Philosophy, the Emerge Dialogue Process, Principles of Collective Emergence, and Women's Development. Elizabeth's work explores the intersection of culture and gender identity, and she is currently working on two books, one on emergent dialogue and one on women's development (with Mary Adams).
Through a subtle but radical shift in the individuals' point of focus away from egoic agendas toward the potentiality space that is always alive between us, a field emerges with its own integrative intelligence and direction. Learning how to "read" and explore within that field together unleashes a creative potential among human beings that is rare and rarefied. This is what we call "emergent dialogue." In this presentation, listeners were introduced to emergent dialogue and the living field that it arises from.
Elizabeth and Thomas gave us a taste of the Emerge Dialogue Process that helps individuals and groups develop the capacity for co-creative emergence.
What we received:
How integral leadership differs from traditional leadership.
Understanding what "emergence" and recognizing it in group dialogue.
Practices for developing awareness of the living, intersubjective space between us
Understanding how to honor each other's otherness, while living together as one
Resources:
Steininger, T. & Debold, E. (2016). "Emerge Dialogue Process: The intersection of the HigherWe and dialogue practice," in O. Gunnlaugson & M. Brabant, Cohering the Integral We-Space: Engaging Collective Emergence, Wisdom, and Healing in Groups. San Francisco, CA: Integral Publishing House.
The Self-Aware Collective and Aliveness. https://youtu.be/woEmgk3MS6U
The Key to Emergent Dialogue. https://youtu.be/snFI6puB8NA
Emergent Dialogue as an Integral Practice, from Meridian U.'s Integral Voices Series: https://www.youtube.com/watch?v=ssxugj5j4uM
Opportunities to go deeper:
The next Emergent Dialogue Essentials 3-month introduction (via Zoom videoconference) starts October 15. http://oneworldindialogue.com/home-new/emergent-dialogue-essentials/
There is also a very special event, One World Bearing Witness, on Dec. 2-3, 2017. It's a 24-hour global/local healing ritual for humanity. Everyone is welcome! http://oneworldbearingwitness.org
---
8/2/17: Integrity and Accountability for Changemakers with Carri Munn
Download call audio
On this call, Carri created a tangibly rich and spacious environment and shared a specific practice designed to deepen our understanding of integrity and the power of keeping our word.
Many of us hold strong visions for a more connected, conscious future. To successfully make this new paradigm a reality we need to work smarter and more diligently than those interested in maintaining the status quo.
In this age of digital distraction, we can use integrity and accountability practices help ourselves and support others to bring our intentions for change into existence.
During the session, we learned:
An introduction to three aspects of integrity and why keeping your word is a foundational empowerment practice
A guided meditation to identify and move beyond common excuses that limit your follow through
A partnered accountability practice to support each other in reaching goals (with templates for goal framing and assessing weekly progress)
Carri Munn is the founder and Chief Wisdom Officer at Context for Action, a consultancy that activates connective wisdom for collective performance. Using leadership coaching and organizational practices based in natural principles, Context for Action helps businesses operate like ecosystems. Organizations are designed to thrive as purpose-driven, collaborative networks utilizing collective intelligence to respond wisely and efficiently to constant changes in their operating environment. Carri is a recognized corporate shaman certified as a True Purpose® Organizational Consultant and HeartMath coach. She lives in Portland, Oregon with her teenage son and daughter.
The resources Carri offered to those who want to explore deeper:
---
7/5/17: Creating Body Centered Inner Peace; As Within, So Without with David Evans
Download call audio
On this call we learned:
Two practical ways to connect with the Language of the Body, a core skill needed for the somatic journey.
How to discern your direct experience from the interpretation of your experience.
How to orient from the "eye of the hurricane" of as you move into the chaos of life.
David Evans is the founder of Evans Consulting and Coaching where he brings his unique background of business, technology, and leadership, combined with personal depth work, to address the needs of organizations and individuals in an increasingly complex world.
David is a Certified True Purpose® Coach and Certified Integral Professional Coach™. He is also trained in Voice Dialogue facilitation, group facilitation, and is a Certified Grief Recovery Specialist®. David has practiced meditation since 1998 and has focused on practicing and training others in somatic meditation since 2006. He works to integrate his life and professional practice within the frame of somatic presencing.
David is a graduate of Augusta University with a BS in Computer Science and minor in Mathematics. He lives in the Washington, DC area. He's an avid amateur photographer, plays guitar, does pen and ink drawings, and performs improv.
The resources David offered to those who want to explore deeper:
Visit http://somaticpresencing.com/ for more information on Somatic Presencing and the new program David is developing with his program collaborate, Wayne Sickels, a long term and highly skilled somatic bodyworker and healer.

The International Focusing Institute – Eugene T. Gendlin – everyone who does somatic work reference this pioneer!
http://focusing.org/

Waking the Tiger by Peter Levine – creator of Somatic Experiencing
https://www.amazon.com/Waking-Tiger-Healing-Peter-Levine/dp/155643233X

Getting Our Bodies Back by Christine Caldwell – a good introduction into somatic psychotherapy
https://www.amazon.com/Getting-Bodies-Back-Transformation-Body-Centered/dp/1570621497

Awakening the Body by Reginald Ray – the foundations of somatic meditation, includes six audio guided practices
https://www.amazon.com/Awakening-Body-Somatic-Meditation-Discovering/dp/1611803713

You may contact David directly at david.evans@ecclg.com.
---
6/7/17: The Soul of a New Self; Embracing the Future of Being Human with Jeff Carreira
Download call audio
This call was rich with insights, information and experiences to help us create a space for creativity, new perspectives and unimagined possibilities! Our guest speaker Jeff led us into an interactive and experiential exploration of some provocative and compelling life questions such as:
What does spiritual awakening mean in relationship to the possibility of shifting into a new paradigm?
What is reality and what does it mean for reality to 'change'?
How does the closed loop system of a paradigm affect our ability to shift into a new paradigm?
What "impossible possibilities" might lie beyond the limiting beliefs and assumptions that usually shape your experience?
Reality is continuously being constructed and shaped by our minds, our experiences, our perspectives and our beliefs. What could be possible for you...and the world...if more and more of us learn to enter into a space of non-conceptual, un-interpreted awareness to ask new questions and perceive new possibilities?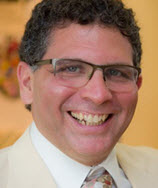 Jeff Carreira is highly respected spiritual teacher and philosopher who acts as a coach, spiritual advisor and meditation teacher to thousands of people worldwide. In 1992 he devoted himself to spiritual pursuits until a series of life-changing experiences led him to become a prominent member of a spiritual education community where he created and taught programs that supported the ongoing growth of thousands of people around the world.
Jeff is the author of six books including; The Miracle of Meditation, Philosophy Is Not a Luxury, Embrace All That You Are, and The Soul of a New Self. In all of his work he endeavors to give people new ways to understand the world and realize their highest potential.
The resources Jeff offered to those who want to explore deeper include:
---
5/3/17: "Subtle Activism: Deeper Magic for a World in Crisis with David Nicol
Download call audio
David T. Nicol, PhD is the author of Subtle Activism: The Inner Dimension of Social and Planetary Transformation (SUNY Press). He is also Founder and Executive Director of the Gaiafield Project and Institute for Subtle Activism.  He teaches on subtle activism in the Philosophy, Cosmology, and Consciousness program at the California Institute of Integral Studies, the Shift Network, and the Institute for Subtle Activism. A former environmental lawyer from Australia, he now lives in N. California with his wife Kate and dogs Jackson and Peaches.
David introduced a new paradigm version of activism that incorporates the wisdom of spiritual practices towards healing the current challenges we face.
What we received:
An introduction to the path of subtle activism as an antidote to the chaos of our times
The theory behind the Gaiafield Synergy method of working with groups for deep personal and collective healing
A Gaiafield Synergy practice
Renewed hope for the direction of our world and a greater sense of how we can contribute to the shift.
The resources David offered to those who want to explore deeper:

---
4/5/17: "An Evolutionary Approach: Living in the Adjacent Possible" with Carter Phipps
Download call audio
Carter Phipps is a writer, consultant, strategist, speaker, and author of Evolutionaries: Unlocking the Spiritual and Cultural Potential of Science's Greatest Idea (Harper Perennial 2012). He is also the co-founder of the Institute for Cultural Evolution (ICE), a social policy foundation working to positively transform the American political landscape. Working with organizations such as Conscious Capitalism, The Esalen Center for Theory and Research, The Breakthrough institute, and The Omidyar Network, ICE has hosted gatherings of influencers working to help heal America's cultural divides.

From 2005-2011, Phipps was Executive Editor of What Is Enlightenment? magazine, and his writings and dialogues with leading visionaries have played a key role in making important new thinking accessible to a wider audience. He has received a Gold Award for Editorial Excellence from Folio, the leading magazine industry awards. Phipps is member of the Evolutionary Leaders project and the Transformational Leadership Council.
What we learned on the call:

About the "Adjacent Possible" and how to apply this powerful concept in one's own transformational work
The need to avoid critical cognitive biases that distort our perception of personal and cultural truths
The importance of overcoming the habits and attitudes that lock us in to one side of a polarized system
Discover reasons for hope and optimism amidst all of the bad news of the day
The resources Carter offered to those who want to explore deeper:

Evolutionaries: Unlocking the Spiritual and Cultural Potential of Science's Greatest Idea (Harper Perennial 2012)

The Institute for Cultural Evolution
http://www.culturalevolution.org/

Worldview Test
http://www.culturalevolution.org/worldview-questionnaire/

Political Polarization Test
http://www.culturalevolution.org/political-polarization-test/

Carter Phipps' Website
www.carterphipps.com

---
3/1/17: "How to Maintain Centered Ground in the Midst of External Upheaval" with the Gathering host team.
Download call audio
In this call, all four of your Gathering co-hosts shared valuable ways to increase your ability and capacity to engage with yourself, and with others, in a way that feels more calm, centered and purposeful. This was a really rich call that included:
Danny Swanson presented a technique to rebalance and find equilibrium within yourself and regain a sense of "we" rather than "me." Every event is balanced. When we understand that and have the tools to "find" that balance we begin to master our lives and can truly step into being a change agent.


Audrey Seymour shared a process based on one of her favorite questions, "Who am I taking myself to be right now?" In this exercise, participants experienced how inquiring into our sense of identity is a powerful lever into regaining a strong center so we can engage in mindful purposeful action, in response to outer events that trigger us.


Beth Scanzani talked about the important of including multiple levels of consciousness; inner work, outer action and collective consciousness. She also summarized some of the essential and powerful principles of the Universal Laws and how we can use our understanding of them to increase our balance and agility in challenging times.


David Evans explained how being triggered activates our safety system preparing for a physical threat and how this safety system can't tell the difference between past, present, or future. He led participants through a calming somatic centering exercise to demonstrate how our experience of being triggered is completely trustworthy when met in real time with resources.

The resources that Danny, Audrey, Beth and David offered to those who want to go deeper with this topic are:

Danny's Resources:
Rebalancing Technique:
Technique to rebalance or find equilibrium within yourself and regain that sense of "we" rather than "me."

Identify an issue/situation/person which "charges" you
Identify three or more specific qualities or traits of that situation or person for which you have the greatest charge
Now….identify a time and place where you demonstrated this same quality or trait. When and where was it and who else was present and saw you "doing" it?
Repeat number 3 until you get a sense that you do this to the same extent that you identified the person or situation in step 1 as doing. At this stage you may have a tear in your eye or a deep sense of peace and love for this quality or trait…and even the person or event
Next…ask yourself "What would be the drawback to me if this event/person/quality/trait was not here in my life now?" List at least 20 drawbacks
Ask yourself "What are the benefits of this event/person/quality/trait was being here in my life now?" List at least 20 benefits

At the end of this activity, when done thoroughly you will have a sense of oneness and peace and a greater understanding of the magnificence and perfection of life. Every event is balanced. When we understand that and have the tools to "find" that balance we begin to master our lives and can truly step into being a change agent.
Audrey's Resources:
Three powerful questions:

"As I feel these reactive feelings, who am I taking myself to be right now?"
"And, who am I taking the other to be right now?"
"Where have I experienced this dynamic before, especially early in life?"
Beth's Resources:
12 Universal Laws/7 Hermetic Principles
"Ask and You Shall Receive" – Esther Hicks (Abraham)
Loving Kindness Metta
Ho'oponopono
Brainstorm Exercise: List at least 200 ways to make a positive difference in the way you think, feel and behave and thereby...what you are sending out in to the world.

Put your ideas on pieces of paper in a bug jar or bowl.
Make a goal to pick "#" a day/week to really commit your energy to do that! Bonus points: Teach that tool/strategy to others.

David's Resources:
Somatic Centering Practice: A calming somatic centering exercise to demonstrate how our experience of being triggered is completely trustworthy when met in real time with resources. Download Exercise instructions
---
2/1/17: Project Heaven on Earth: The Time Has Come with Martin Rutte
Download call audio
Martin Rutte is an international speaker, consultant and president of Livelihood, a Santa Fe, New Mexico, consulting firm. The company's areas of service include strategic vision, creative leadership and dialogue. Martin has helped formulate and implement strategic visions for senior management teams at many of North America's leading corporations, including Sony Pictures Entertainment, Southern California Edison, and Esso Petroleum.
Martin has addressed the Corporate Leadership & Ethics Forum of the Harvard Business School four times. He is also co-author of the New York Times business bestseller, Chicken Soup for the Soul at Work. Martin is currently completing his newest book, Project Heaven on Earth, which empowers the reader to engage in experiencing and co-creating Heaven on Earth, the new story of what it means to be a human and what it means to be humanity.
In this call Martin took us on an illuminating journey into a new vision for humanity as we:
Discovered what Heaven on Earth personally meant and practical steps to take to fulfill this bold, beautiful dream.
Saw and felt that Heaven on Earth is possible and that there are now people all around the world who are engaging in their own unique, creative ways in making it happen.
Realized that we can eradicate the worst sufferings in human history by co-creating a global civilization to be proud of -- one that honors our inherent connection and expresses our greatest potential.
Appreciated that we can and are making this dream of our soul our reality by revealing Heaven on Earth in this moment and creating more of it in our future.
The resources that Martin offered to those who want to go deeper with this topic are:
You can sign up for a free course One Week to Simply Begin Creating Heaven on Earth . You'll get a different lesson every day for 7 days. You'll discover the different Gateways into Heaven on Earth and see which one is right for you. You'll find out how to dissolve the traditional roadblocks that sometimes emerge when people think of creating Heaven on Earth. And, finally, you'll see the unique contribution that only you can make toward establishing Heaven on Earth.


When you join the course you'll also be invited into the We Heaven Makers Facebook Community where people like you are sharing their ideas and taking action on co-creating Heaven on Earth. There are people in our community all around the world who believe we can make a difference, who believe we can begin co-creating the kind of world we long for. We Heaven Makers are writing the new story of what it means to be a human and what it means to be humanity. If you want to be a leader in making the world a much better place – join us. It's free and you can unsubscribe at any time. You'll get your first lesson right after you sign up.


Watch all the Heaven Maker videos and see real people making Heaven on Earth real, here. A dentist, a police officer, a micro-green grower, Heaven on Earth in business and many more.


Read all about what different Heaven Markers are doing, here.
Other Resources:
---
1/4/17: Rewilding the Soul: Integrating the Earth Archetypes with Mary Reynolds Thompson
Download call audio
Mary Reynolds Thompson, founder of Live Your Wild Soul Story, is an award-winning writer and facilitator of poetry and journal therapy. She teaches workshops around the world employing a unique combination of ecology, spirituality, writing, and metaphor. She is author of Embrace Your Inner Wild: 52 Reflections for an Eco-Centric World and Reclaiming the Wild Soul: How Earth's Landscape Restore Us to Wholeness. Of her work,
Mary guided us into connection with the Earth Archetypes of Deserts, Forests, Oceans and Rivers, Mountains, and Grasslands as aspects of our psyches and souls. She made the very poignant point that not only the substance of our bodies but also the structure of our psyches evolved from these ancient archetypes that are much deeper than the normal archetypes we are familiar with, such as the warrior, priest and trickster.
We also had an experience of using these ancient Earth Archetypes as trusted sources of inner wisdom, which was a true delight.
Together we:
Discovered how the archetypal landscapes reveal our deeper purpose
Explored the particular gifts and challenges of each landscape
Allowed one landscape in particular to claim us
Brought a specific challenge to that landscape to receive wisdom and guidance
The resources that Mary offered to those who want to go deeper with this topic are:
Her website at www.maryreynoldsthompson.com offers a no cost Wild Soul Mandala for those who want to continue the practices for integrating the Earth Archetypes.
.On her website you can also listen to interviews, view videos and subscribe to her blog
Her book Reclaiming the Wild Soul: Discover Your Wild Soul Story can also be purchased on her site.
---
12/7/16: Shifting from ME to WE to US: How to Tap Into the Collective Consciousness with Barry Bettman
Download call audio
The path to US begins with a ME learning how to be in relationship with other ME's. Then from a health and secure sense of WE, the ME can let go into the US. As an agent of change, you can use this expanded perspective to resource yourself and others on the journey of expanded consciousness.
Barry is the Executive Producer of Tribal Leadership programs, Workplace Culture Approved Tribal Leader Consultant, and an International Coaching Federation: Professional Certified Coach. Barry facilitates change agent projects to leverage client organizations from ME to WE to US consciousness. He's been a ham radio operator ever since he was a young boy, still talking with folks around the world in that arena, for fun and supporting emergency situations. Ultimately it's about communication, which is one of his passions.

On this call we learned:
The structure of ME to We to US consciousness
How to upgrade the culture from ME to WE to US
How to tap into the power of US consciousness through a simple meditation practice
If you missed the live event, be sure to schedule time to listen to the audio. Barry stayed on for nearly an extra hour of conversation.
The resources that Barry offered to those who want to go deeper with this topic are:
---
11/2/16: Designing Heaven on Earth with Tim Kelley
Download call audio
In this call, True Purpose® Institute founder Tim Kelley launched our new theme of Co-creating the Global Collective with his topic of Designing Heaven on Earth.
Tim covered many aspects too rich in detail to mention here, including which industries and societal institutions need to be transformed first in order to pave the way for heaven on earth, and which strategies will delay rather than accelerate the changes we need to make.
Tim made several points that were key to understanding what's needed to create a new paradigm world:
Transforming individuals, even leaders, is insufficient to create a world that works for everyone. We need to transform the systems themselves in order to fulfill this vision.
Buckminster Fuller's wisdom is that we don't change the prevailing paradigm by fighting it. Rather, we need to build a model that makes the old model obsolete.
We need to appreciate and understand the features of current society that we wish we could remove. All challenges that we are faced with now are actually necessary to our new world, often needed as a means to integrate capacities needed for our future success.
The resources that Tim offered to those who want to go deeper with this topic are:
Martin Rutte's http://projectheavenonearth.com/ - Note that Martin will be our speaker February 1st!
Stephen Dinan's book "Sacred America, Sacred World" http://www.sacredamerica.net/
---
Meet the Hosts
Since 2003, Audrey Seymour MA MCC has guided hundreds of mission-based businesses and leaders to greater clarity of purpose and direction so they can increase their impact in the world. In addition to her work with the True Purpose Institute, Audrey is Founder and Principal of the Clear Change Group.

Audrey brings a diverse background to her coaching and consulting work, with expertise in both analytic and intuitive disciplines. Her approach originated during two decades of leading high performance multidisciplinary teams from concept to finished product in high-pressure production environments.

Previously, she spent over twenty years as a software development manager and lead engineer building 3D graphics and biotech applications at Autodesk, Sega, and GeneLogic among others. She also served six years as Vice President and teacher at Speaking Circles International. Audrey's 18 years of study in the Diamond Approach of the Ridhwan School also brings a depth of understanding to the practice of presence-based inquiry.

Audrey has been certified by the Coaches Training Institute, the Career Coach Institute, Speaking Circles International and the True Purpose® Institute, and holds a Master Certified Coach credential from the International Coach Federation. Other methodology that she brings to her work include Voice Dialogue Facilitation, Appreciative Inquiry, the Barrett Values Centre Cultural Transformation Tools, and the Collaborative Operating SystemTM leadership model.

She's always been curious about the nature of things, from the smallest detail to the largest perspective. Astronomy was her first love, and it led her to degrees in Mathematics with a minor in Physics at the California Institute of Technology and University of California at Berkeley.

Beth Scanzani is a highly respected and multi-faceted transformational coach and teacher. A lifelong student and curious soul, she has enjoyed exploring and integrating a wealth of knowledge, resources, and strategies that draw upon a wide range of psychological, scientific, and spiritual teachings.

People who work with Beth value her insightful, strategic, fun and results-oriented coaching which helps them to achieve breakthrough results on short-term goals while simultaneously creating fundamental shifts that build a strong foundation for ongoing success and fulfillment, personally and professionally. Her eclectic approach and natural agility enable her to customize her coaching style, strategies and processes to help clients create a clear vision, navigate their way out of uncertainly and restrained momentum, and successfully achieve their desired outcomes.

Prior to her transition into teaching and coaching in support of evolving consciousness, Beth enjoyed a successful career as a human resources executive in the high tech and health care industries.

As a trusted teacher and group facilitator, Beth has co-developed and/or co-taught many tele-seminars for the True Purpose® Institute, The Shift Network™ and with other purposeful partners. These courses include: Purposeful Coach Training, Blessing Yourself, Inner Harmony, Opening to Sacred Guidance, Divine Guidance on Purpose Inner Harmony Practitioner Training, Higher Guidance Advanced Intensive, Purposeful Marketing and Voice Dialogue Mastery. Beth also serves as a valued guide for those who wish to explore deeper meaning, insight and guidance through their sleeping dreams and waking life stories. She co-developed and teaches an NASW CEU eligible seminar for therapists, coaches and other practitioners who want to increase their competence and confidence in accessing the treasures buried in sleeping dreams.

Beth has numerous coaching certifications including True Purpose® Coach, Master Career Coach, Dream Coach™, iPEC Empowerment Coach™, Energy Leadership Mastery™ and Theoretical Foundations of Coaching with David Rock. Beth is currently enrolled in Jeffrey VanDyk's Tribal Marketing™ certification program, as well as iPEC's Master CO.R.E Dynamics Leadership certification program. Beth is also a trained and devoted practitioner for Voice Dialogue™ who has studied with Miriam Dyak, Tim Kelley and Carole Kammen, as well as a certified practitioner for Lion Goodman's Belief Closet™ process.

Through her work as a teacher and coach, Beth demonstrates her dedication to providing transformative workshops and coaching in service to those who are ready to reclaim their inner wisdom, life purpose and true nature so they may wholly offer their unique gifts to others...and to the world we all share. She is deeply honored to have the privilege of connecting, at deep and meaningful levels, with individuals and groups across the globe to facilitate purposeful transformation.

David is the founder of Evans Consulting and Coaching where he brings his unique background of business, technology, and leadership, combined with personal depth work, to address the needs of organizations and individuals in an increasingly complex world. Prior to starting his private practice, David built his career in Information Technology leading teams to implement complex systems in Biotech/Pharmaceutical, Telecommunications, and multiple discrete manufacturing organizations. He has worked across multiple domains, including Finance, Supply Chain, Manufacturing, Research and Development, Engineering, and Commercial. David brings a unique blend of skills and experience to address the exterior and interior needs of organizations and individuals.

David works with individuals to transform the heart's longing into the fire of creation. He is a trained True Purpose® coach and certified Integral Professional Coach™ with the skills to assist clients to assist clients in finding and manifesting their higher purpose. David is also trained in Voice Dialogue facilitation, group facilitation, and is a Certified Grief Recovery Specialist®. He has practiced meditation since 1998 and has focused on practicing and training others in somatic meditation since 2006.

David is a graduate of Augusta University with a BS in Computer Science and minor in Mathematics. He regularly pursues continuing education through courses, reading, and seminars. Some of his favorite subjects include leadership, psychology, brain science, physics, astronomy, meditation, and spiritual development. David is also an avid amateur photographer.

Danny Swanson is a change agent and transformation specialist who works with up and coming leaders so that they can maximize their impact in the world and in so doing co-create Heaven on Earth.

As a life-long learner committed to living a fulfilling and meaningful life, Danny has a natural curiosity along with a big heart and an unwavering belief in human capability. With a background in management, executive coaching and leadership development, he is a trained True Purpose® Coach and is in the final stages of completing Certification as a True Purpose® Coach and as an Organizational True Purpose® Consultant.

Danny has completed extensive additional professional training and is certified in MBTI and NLP, among other methods. His academic qualifications include degrees in accounting and adult education and post-graduate studies in IT.

As Context for Action's founder and Chief Wisdom Officer, Carri Munn drives consulting, coaching, and training for purpose-driven businesses. She combines ancient-wisdom traditions with modern best-practices, drawing from systems theory, neuroscience, and emotional intelligence to bring business rigor and heart to every engagement.

Carri's holistic approach to evolutionary work leaves individuals and organizations wired for enduring success. She translates organizational purpose into guidelines for aligned improvisation — an approach that empowers the collective to achieve execution-strategy actionably, adaptively, and tangibly.

With a career spanning 25 years in the private, public, and nonprofit sectors, Carri brings extensive experience and deep wisdom in key areas of organizational development, including business modeling, leadership development, governance design, stakeholder engagement, and internal communications. She holds a Masters in Public Administration, a BA in Political Theory and Philosophy, and is a recognized corporate shaman certified as a True Purpose® and HeartMath coach. Carri's passion and purpose is to enable clients to do what they love, love what they do, and work seamlessly together to make a meaningful difference in the world.

She is happy to apply her production skills to bringing wisdom to nourish this network of change makers.